Brr, it's cold outside! When the cold weather rolls in, there is nothing more important than keeping your little one warm. Here's a list of some of our favorite cold-weather items to dress Baby in for winter this year.
Cozie Fleece Baby Booties
Gear up for cold in our signature stay-on baby booties! Our Cozie Fleece Booties are our most popular items and they're perfect for the cold winter weather. With a signature two-snap fit, you don't have to worry about the booties slipping off your baby's feet. Our Cozie Fleece Baby Booties also come with both gripper and non-gripper bottoms, perfect for those mobile little ones! Sizes 3M – 24M.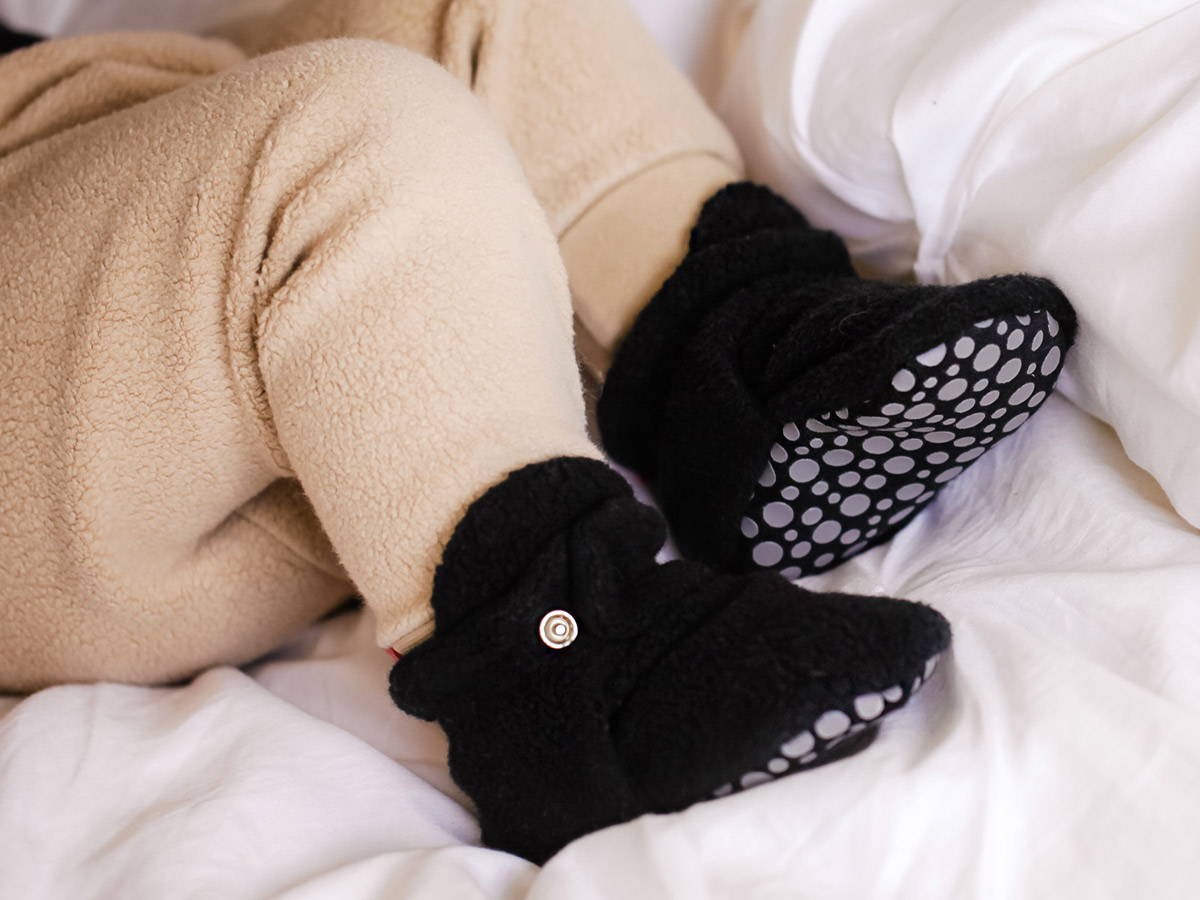 Cozie Fleece Hat
To keep your little cub's head warm this winter, our adorable Cozie Fleece hat is the perfect accessory. The interlock cotton band fits snuggly around your baby's head with little ears for an added dose of cuteness! The Cozie Fleece Hat also comes in a large variety of colors to go with the rest of Baby's winter look. Sizes NB –24M.
Cozie Fleece Elf Suits
Just when you thought it couldn't get any cuter, it did. Our one-piece cozie elf suit is an adorable and warm addition to any outfit. The super-soft cozie sherpa fleece keeps your little one toasty and is perfect for layering with any winter apparel. Sizes 3M - 12M.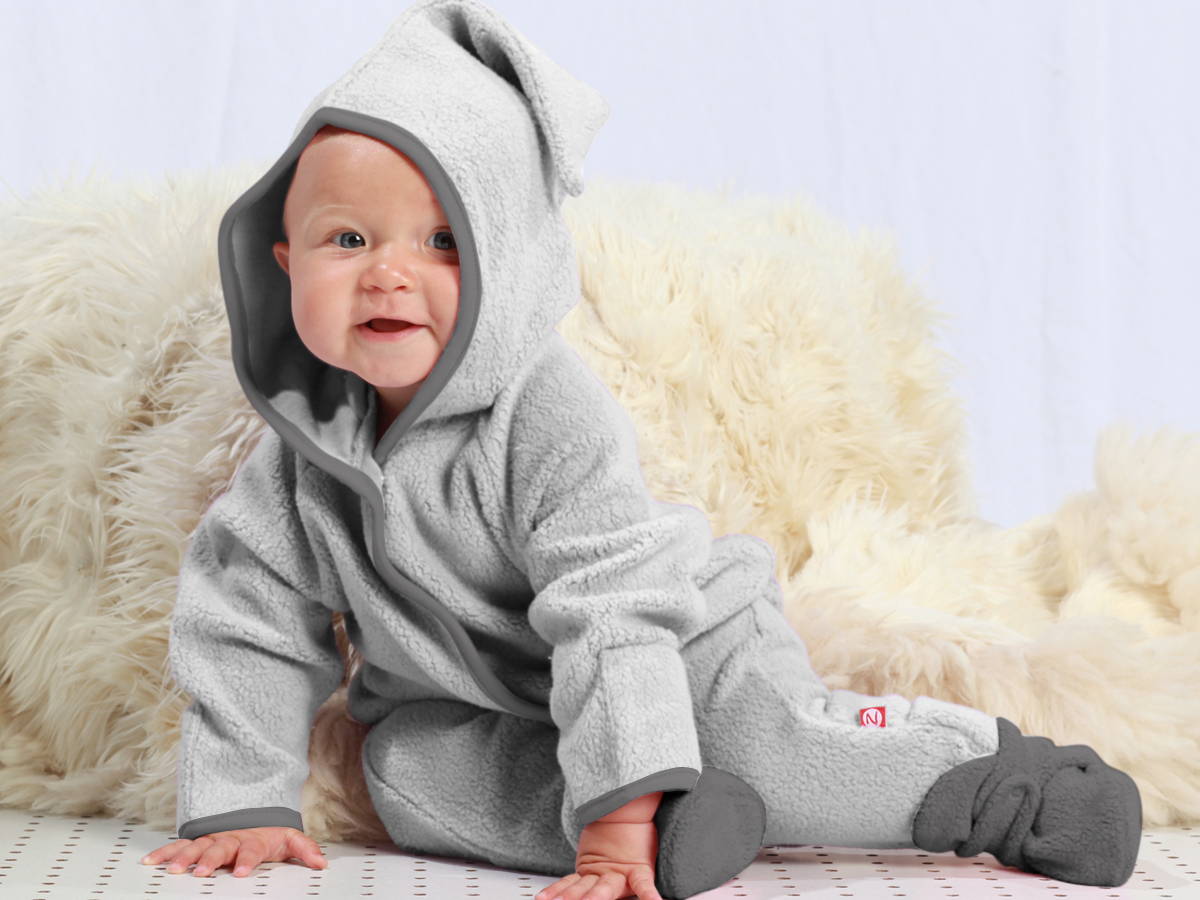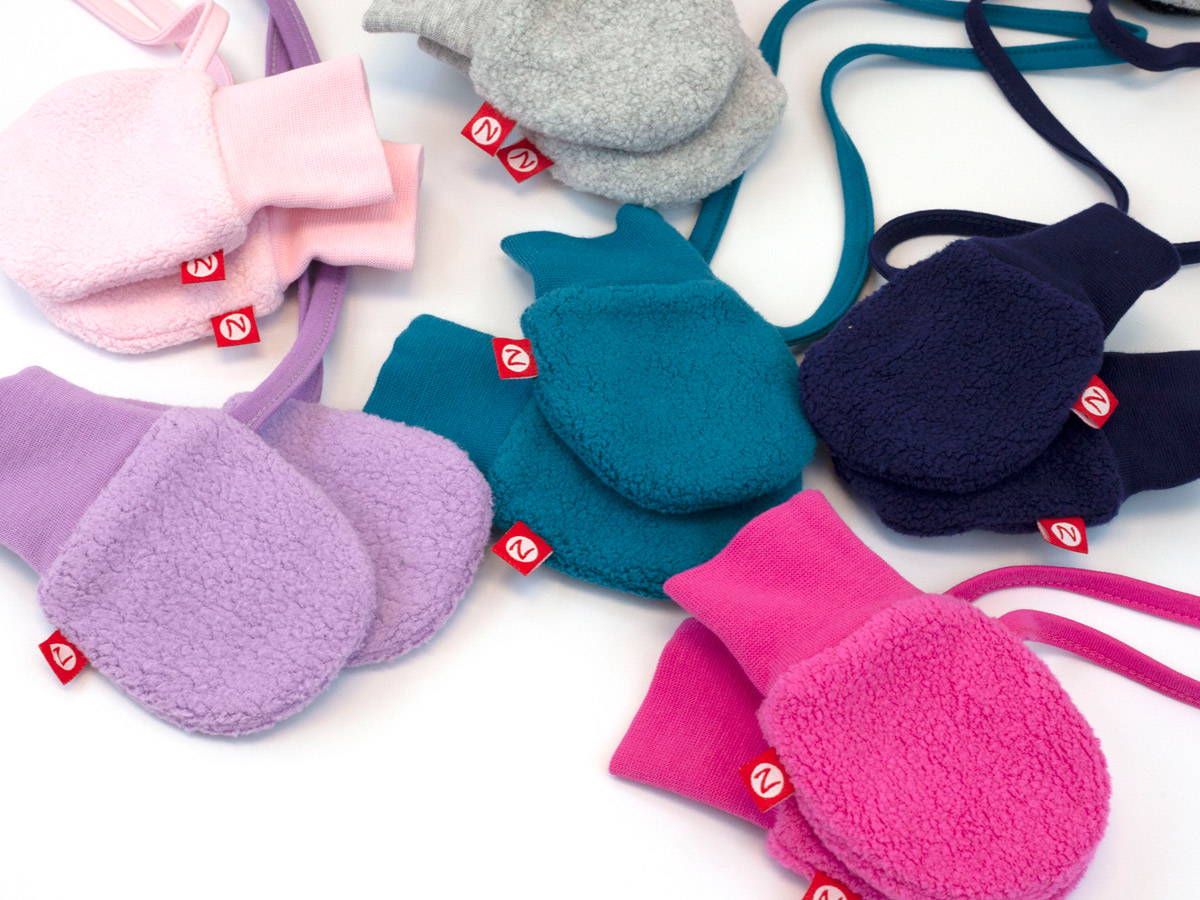 Cozie Fleece Mittens
You can't forget about those tiny hands! When you dress Baby for winter, our Cozie Fleece Mittens are a must. With extra soft 100% interlock cotton lining and a string that can be looped through jacket sleeves, your little one's hands will stay warm AND their mittens won't get lost. The mittens come in a variety of colors and fit hands up to 3" in length. One Size.
Cozie Fleece Clothing
Looking for full Cozie Fleece from head to toe? Our Cozie Fleece cuff pants, jackets, hoodies, dresses and more give you endless options to mix and match adorable outfits for your little one. Sizes 3M - 24M.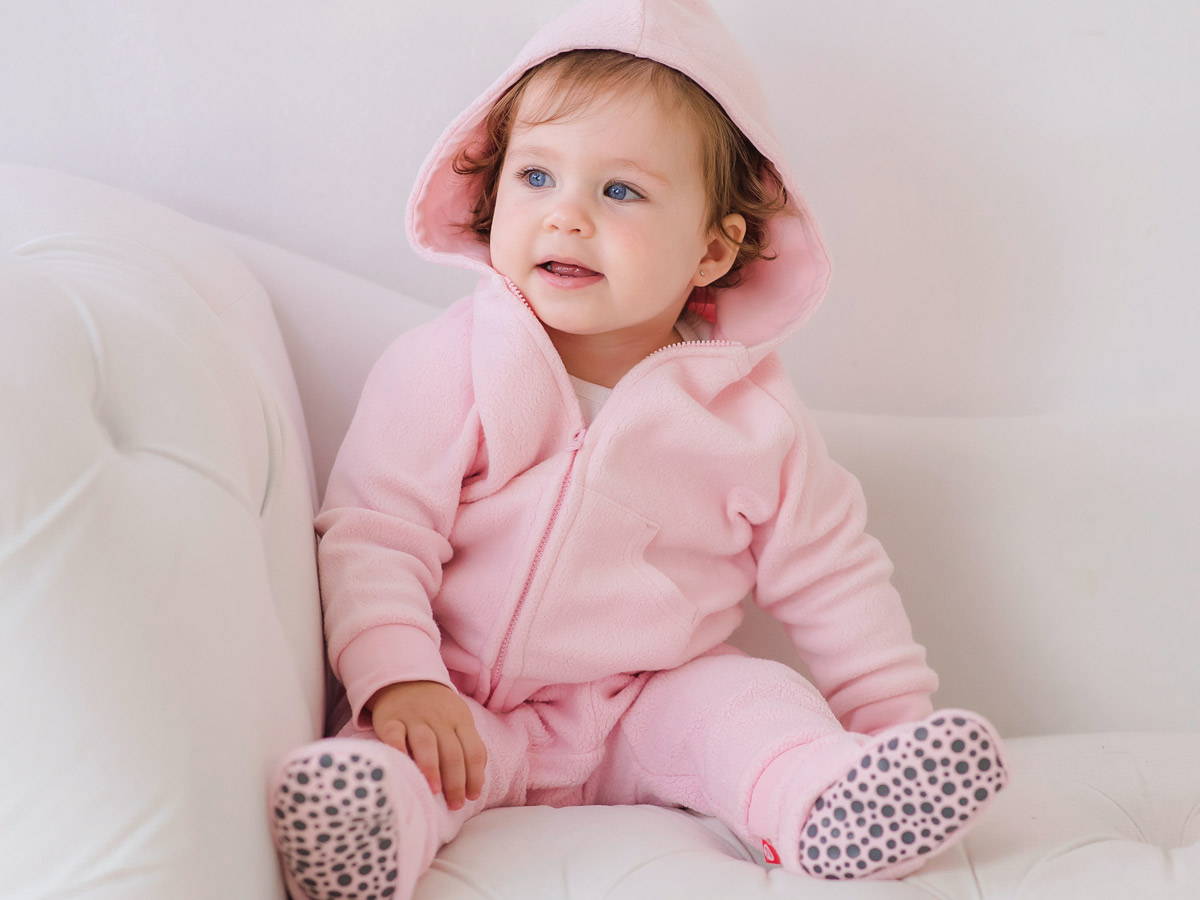 There are so many options to choose from to create a cute winter outfit with Zutano. Whatever your go-to combination is, all of our Cozie Fleece winter gear is sure to keep your little one nice and warm all season long!