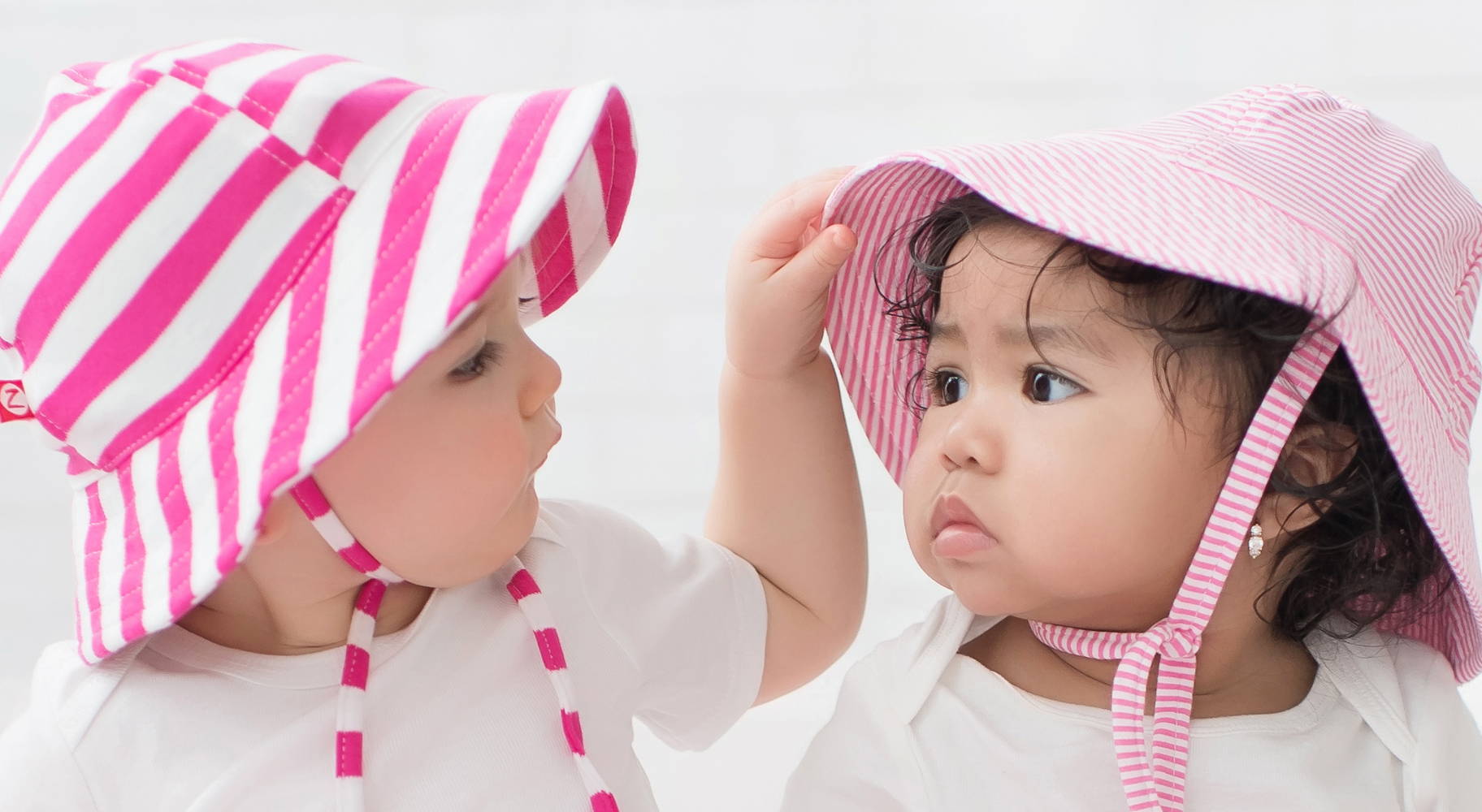 After this long winter we're all eager to get out into the sunshine with our little ones. All babies, but especially babies under 6 months, have incredibly sensitive skin. The best way to protect them is to keep their skin covered up and to keep them in the shade. When you do venture into the sunlight, here are some tips to keep your baby safe:
•   Use a Sun Hat - We have you covered! Our sun hats are not only stylish and affordable, but they offer UPF 30+ protection for your little one. Shop our adorable sun hats HERE
•   Cover Skin With Clothing - Baby does not need a tan! It's important to make sure you're using clothing to cover as much as Baby's skin as possible without overheating. Make sure to frequently check any exposed areas to make sure the sun is not hitting them for an extended period of time.
•   Wear Sunglasses - Keep sensitive eyes protected by using a UV blocking pair of sunglasses. Even if they're wearing a hat, the sun's rays can bounce off the water or other surfaces and expose them from below.
•   Use Sunblock - If you're thinking of using sunblock on your baby, they are not recommended for use on babies under 6 months of age. Choose a brand that is baby safe, and reapply often especially if baby is in the water
Keep these tips in mind so both you and your little one can enjoy the sun in a safe, relaxing, and pain-free environment all summer long.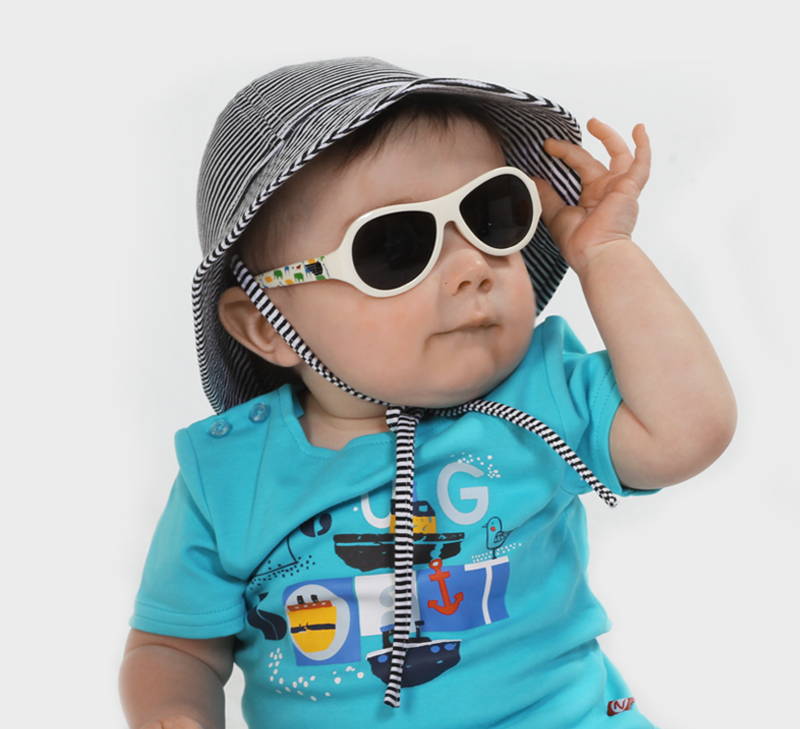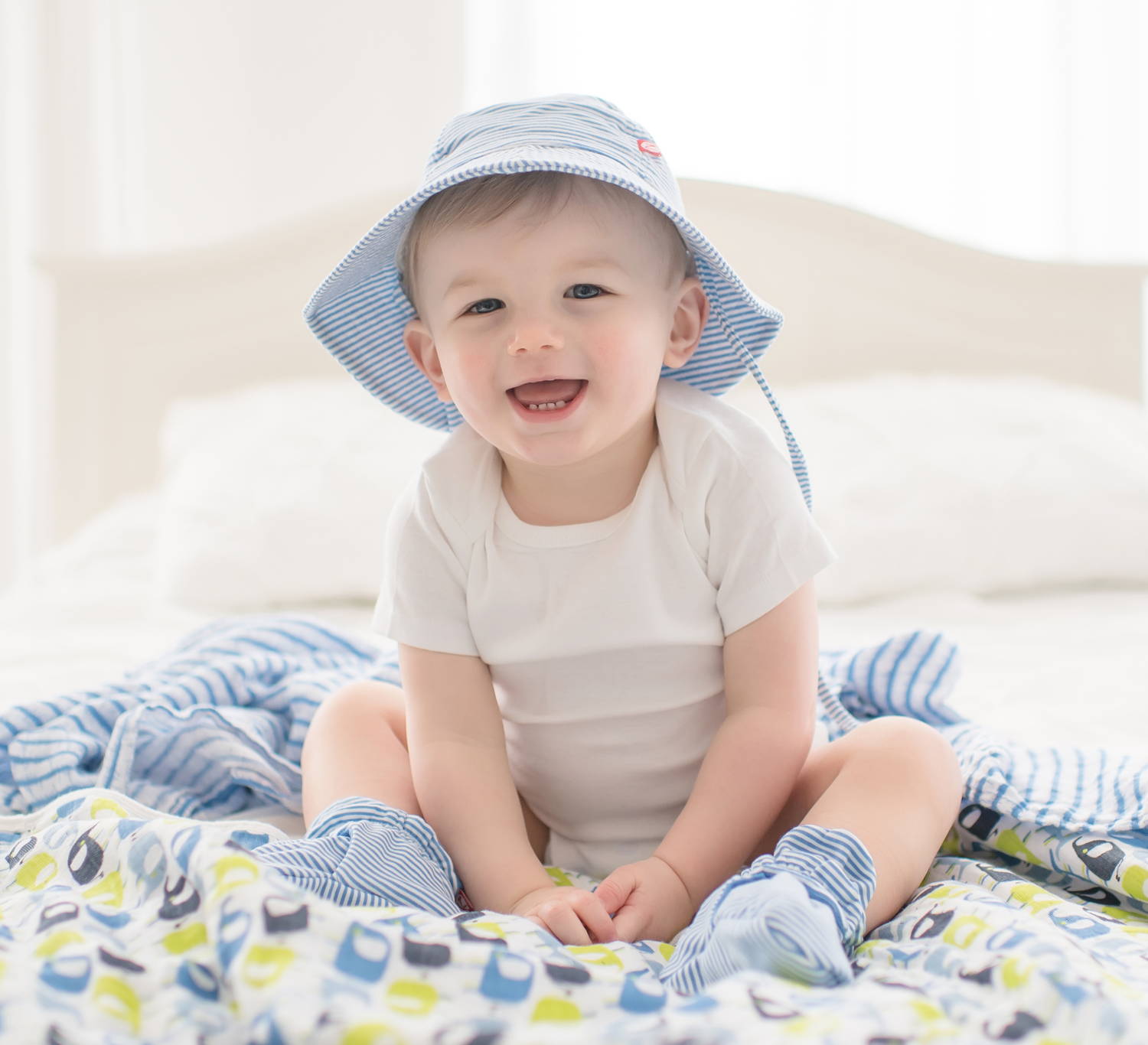 ---